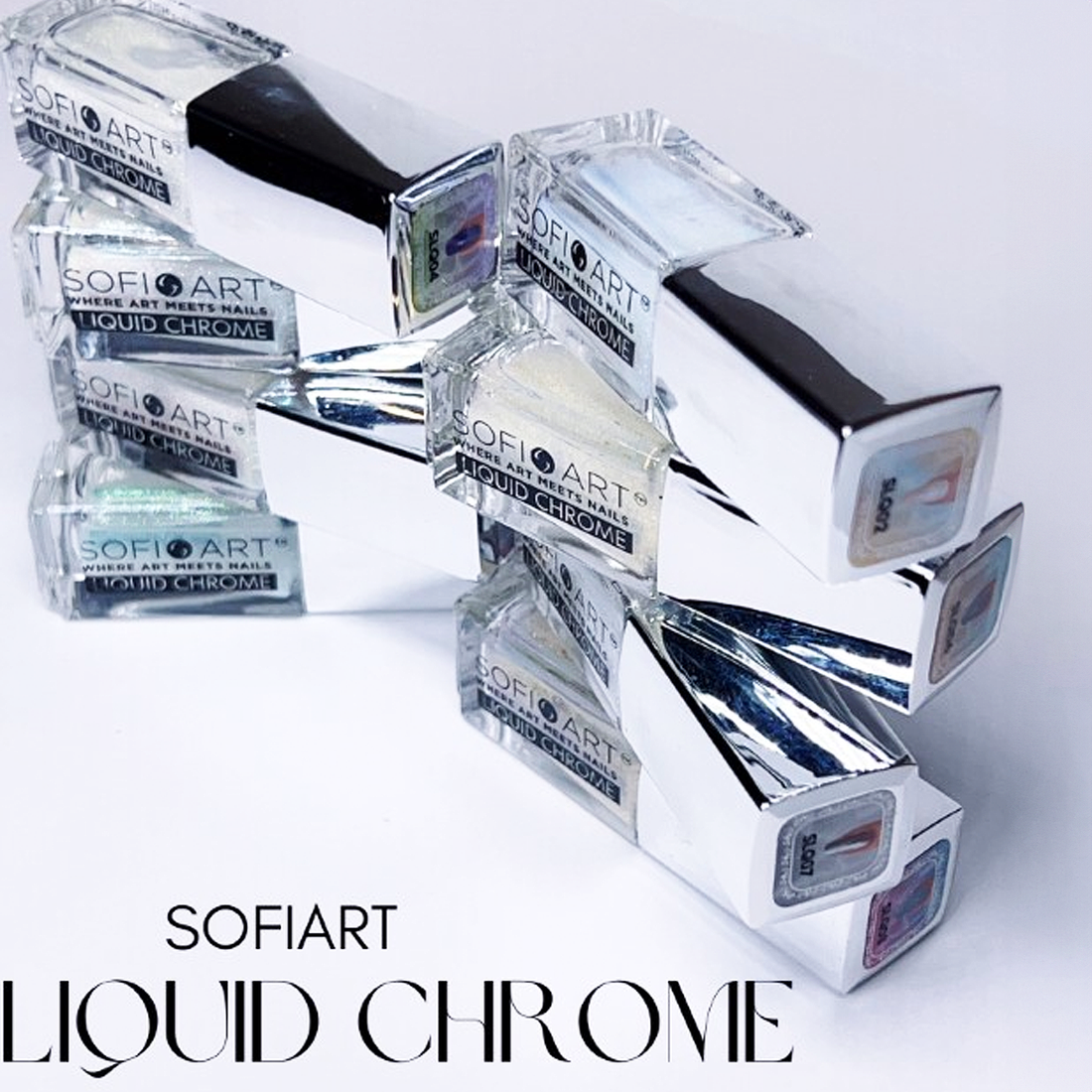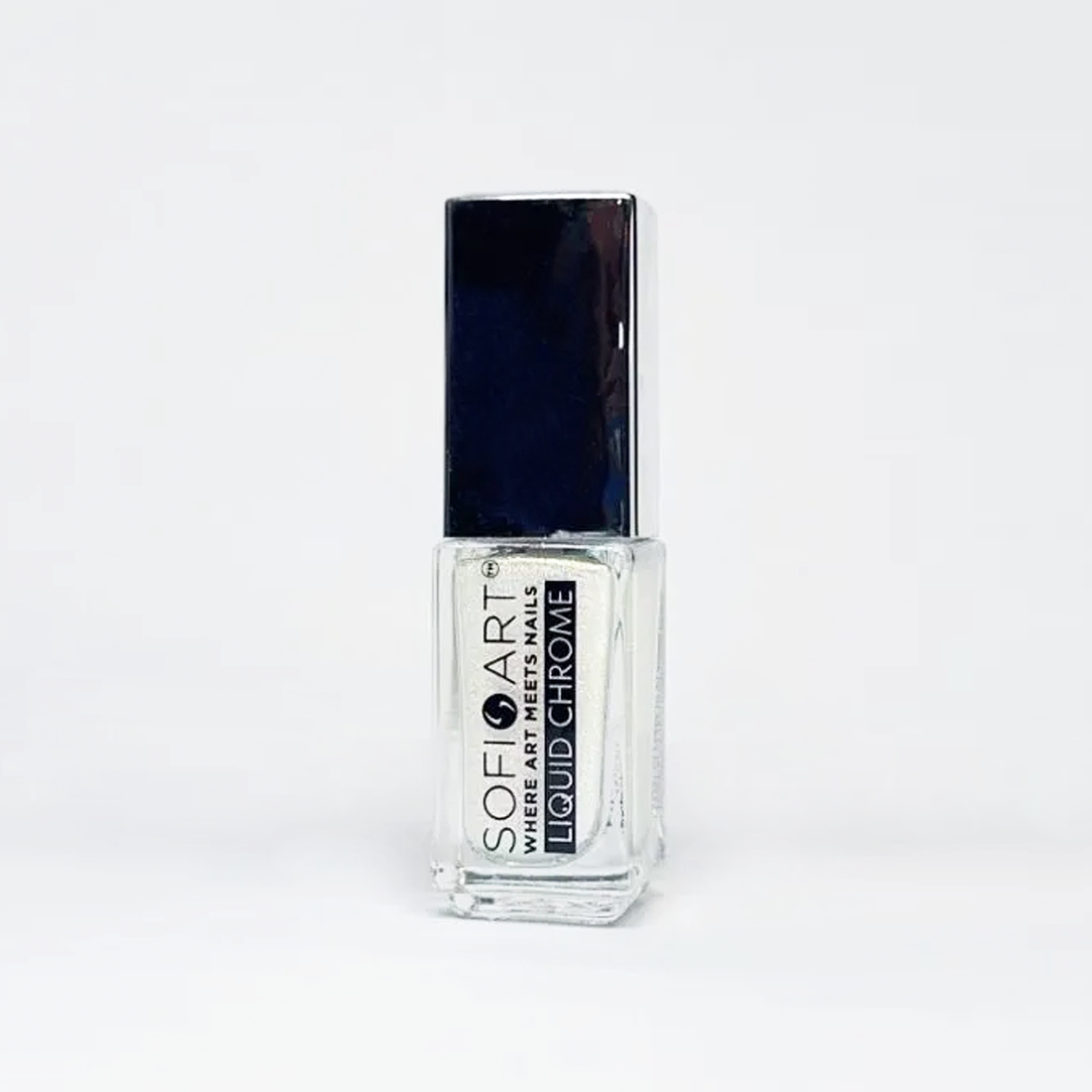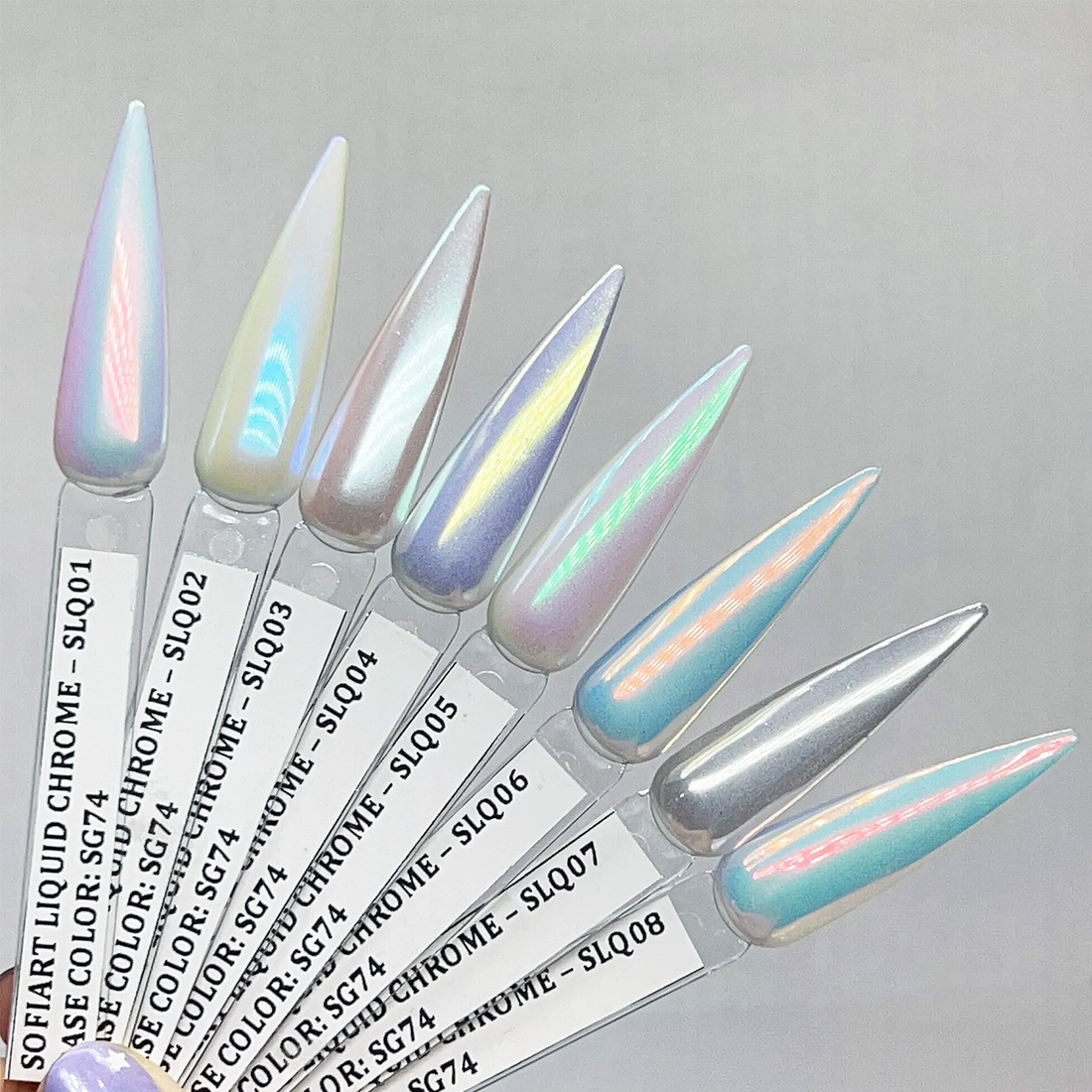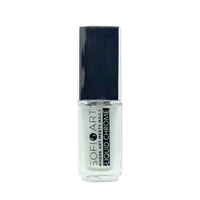 Elevate your classic mani with this simple yet stunning powder finish. Use Sofi-Art Liquid Chrome to enhance your favorite gel shades! This revolutionary powder finish adds an extra layer of shine and sparkle to your manicure for a glam, chrome look. It's easy to use and can be applied over any gel color for a stunning finish.
Apply a coat of Sofiglaze Chrome Base and cure fully for 60 seconds.
Directly brush Liquid Chrome onto the nail and allow it to rest for 10 seconds before rubbing it in with a chrome sponge or simply using your fingers.
Seal with your favorite gel top coat and watch as the magic appears.
5 mL 0.17 oz
For Professional Use Only