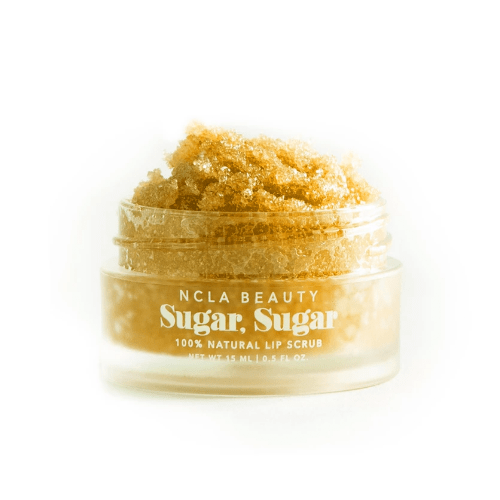 NCLA Beauty Sugar Sugar Lip Scrub - Almond Cookie
NCLA Beauty

Sugar Sugar

100% Natural Lip Scrub

Almond Cookie - Go nuts! This exfoliating lip scrub is infused with almonds and sweet almond oil for a fresh lip treatment.
An intense, 100% natural and vegan lip scrub that cleanses, gently exfoliates, hydrates, and brightens lips. Formulated with beet sugar, cocoa butter, and agave nectar, Sugar Sugar gently exfoliates while Vitamin C and E hydrates and brightens for the sweetest lips.

Sugar Sugar Lip Scrubs are proudly made in the USA with 100% natural, vegan ingredients.

15 mL 0.5 oz