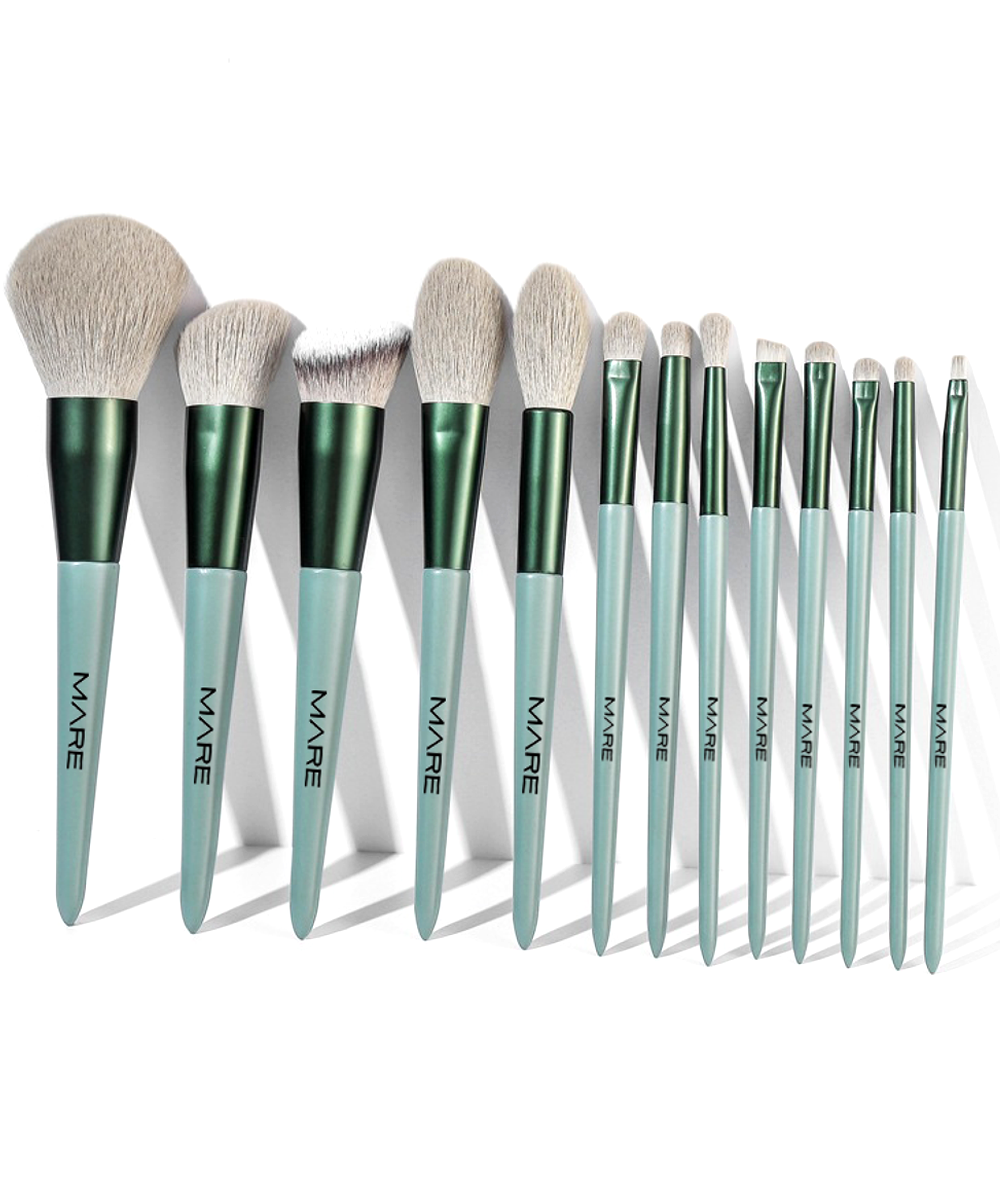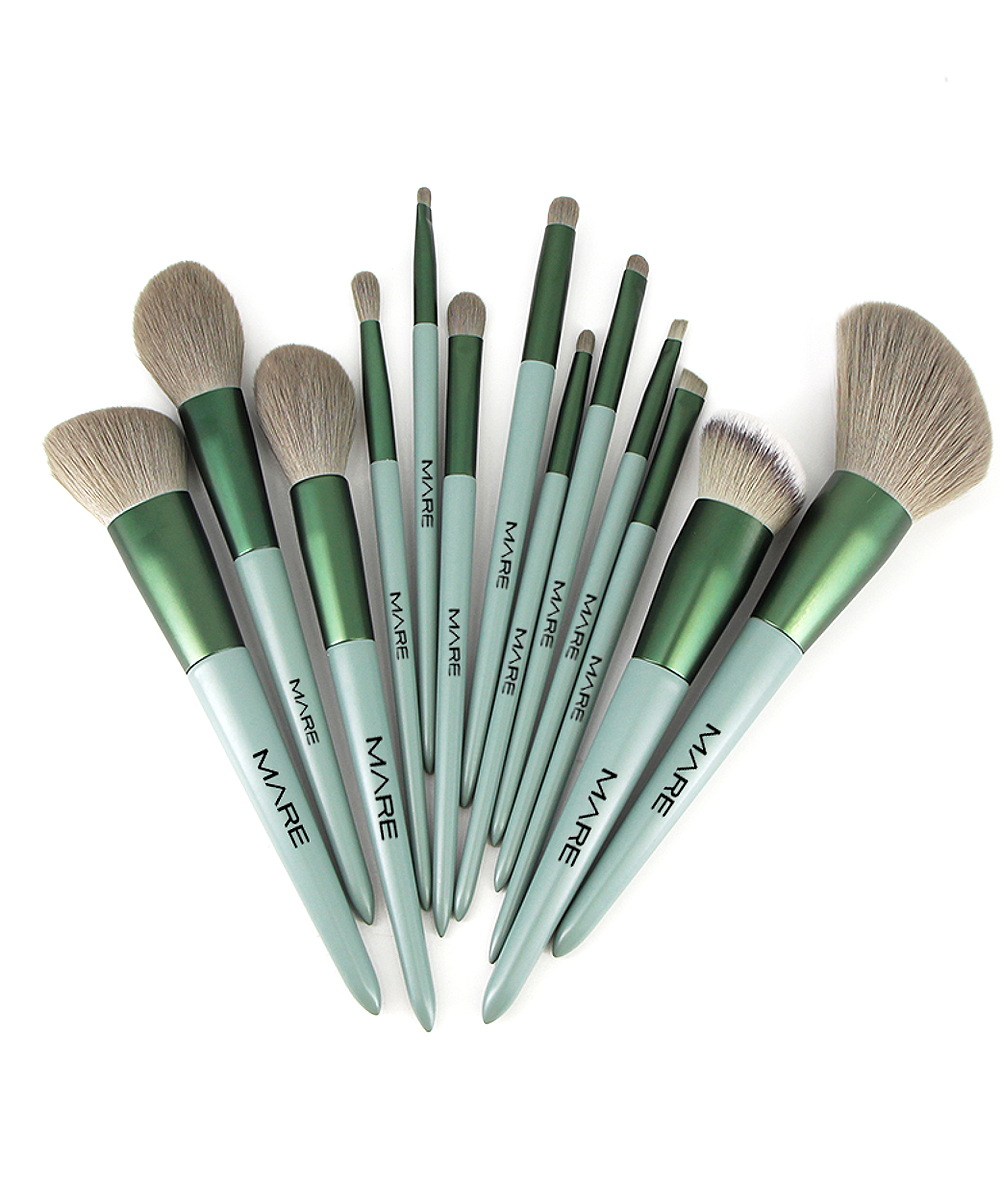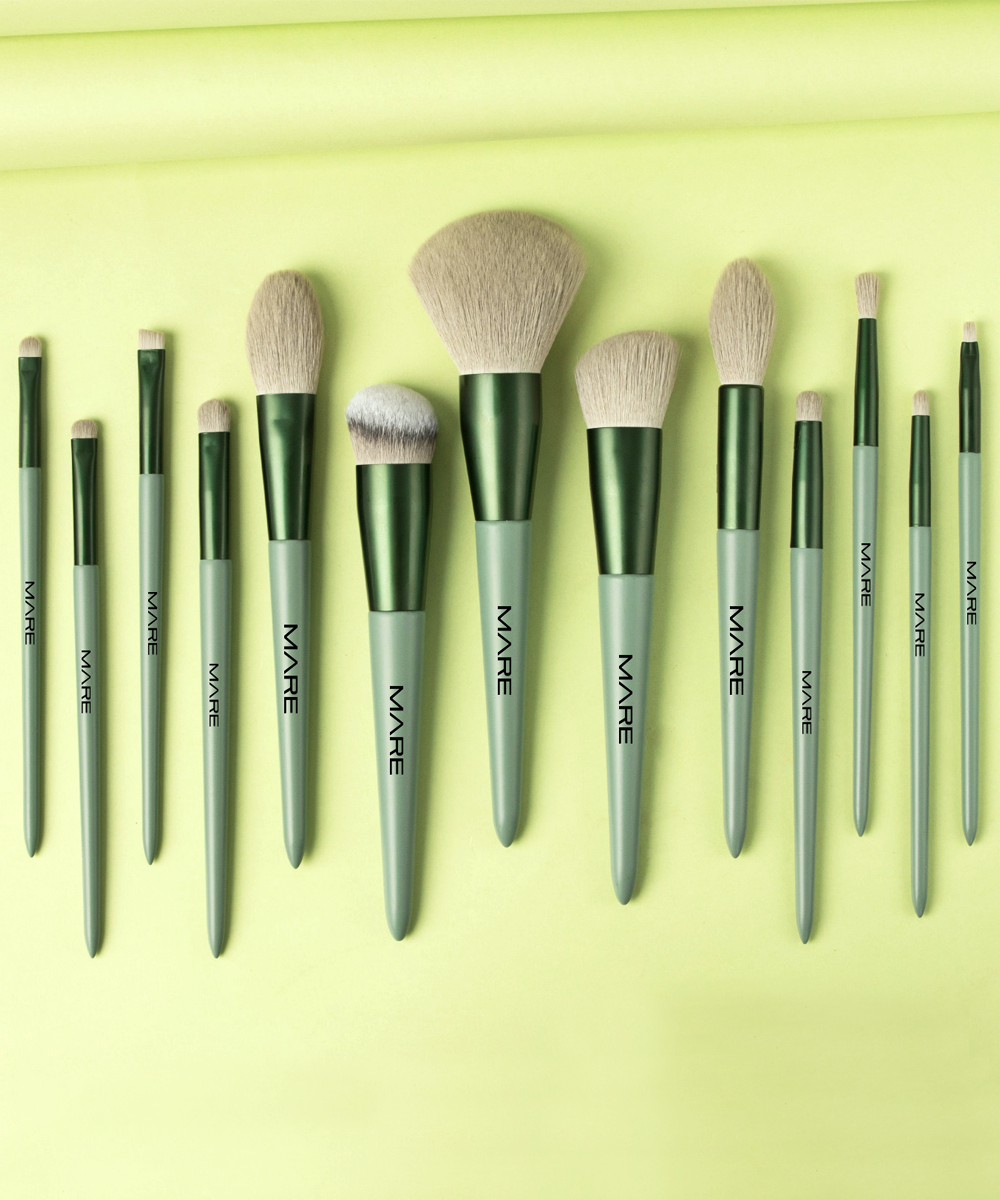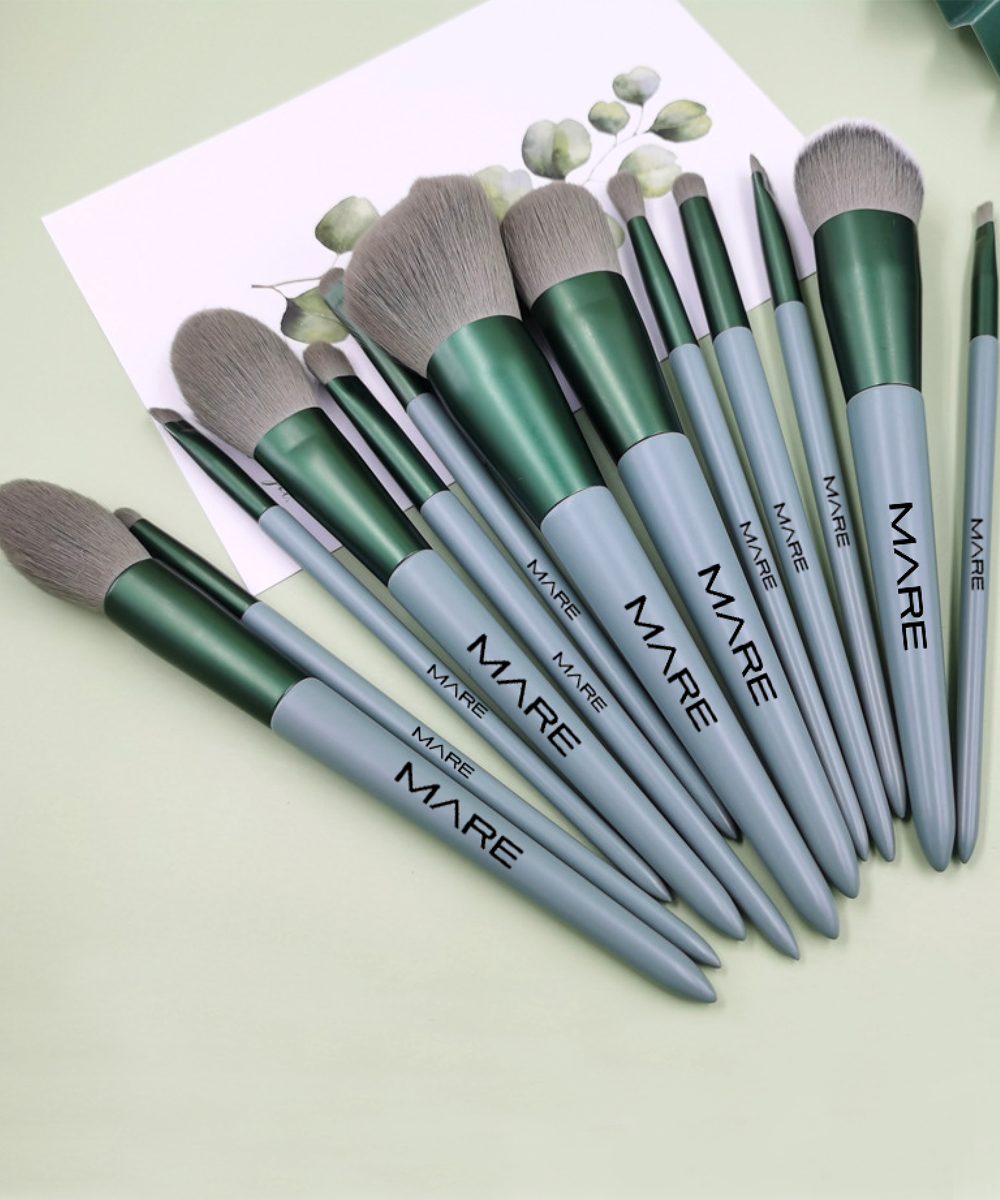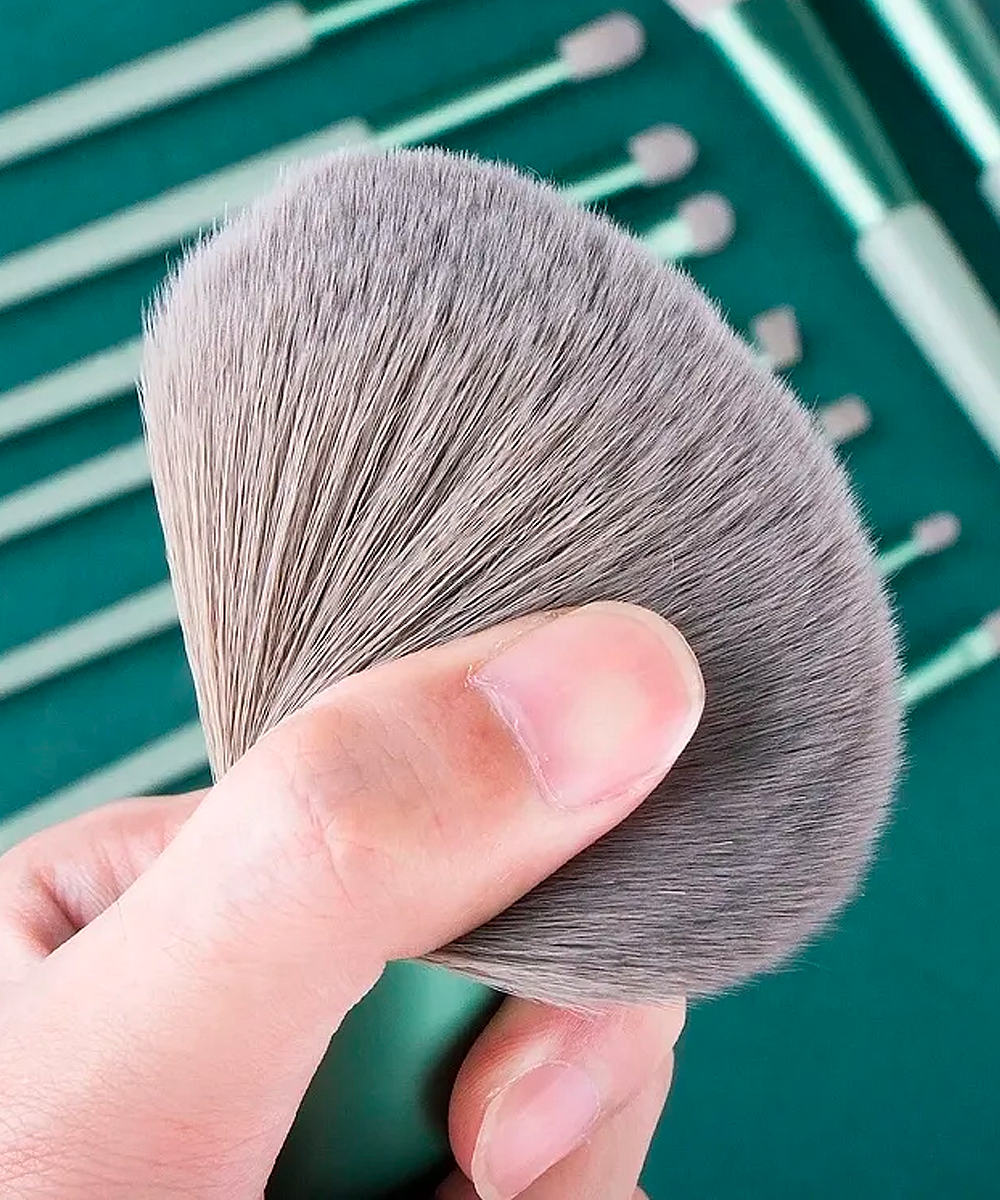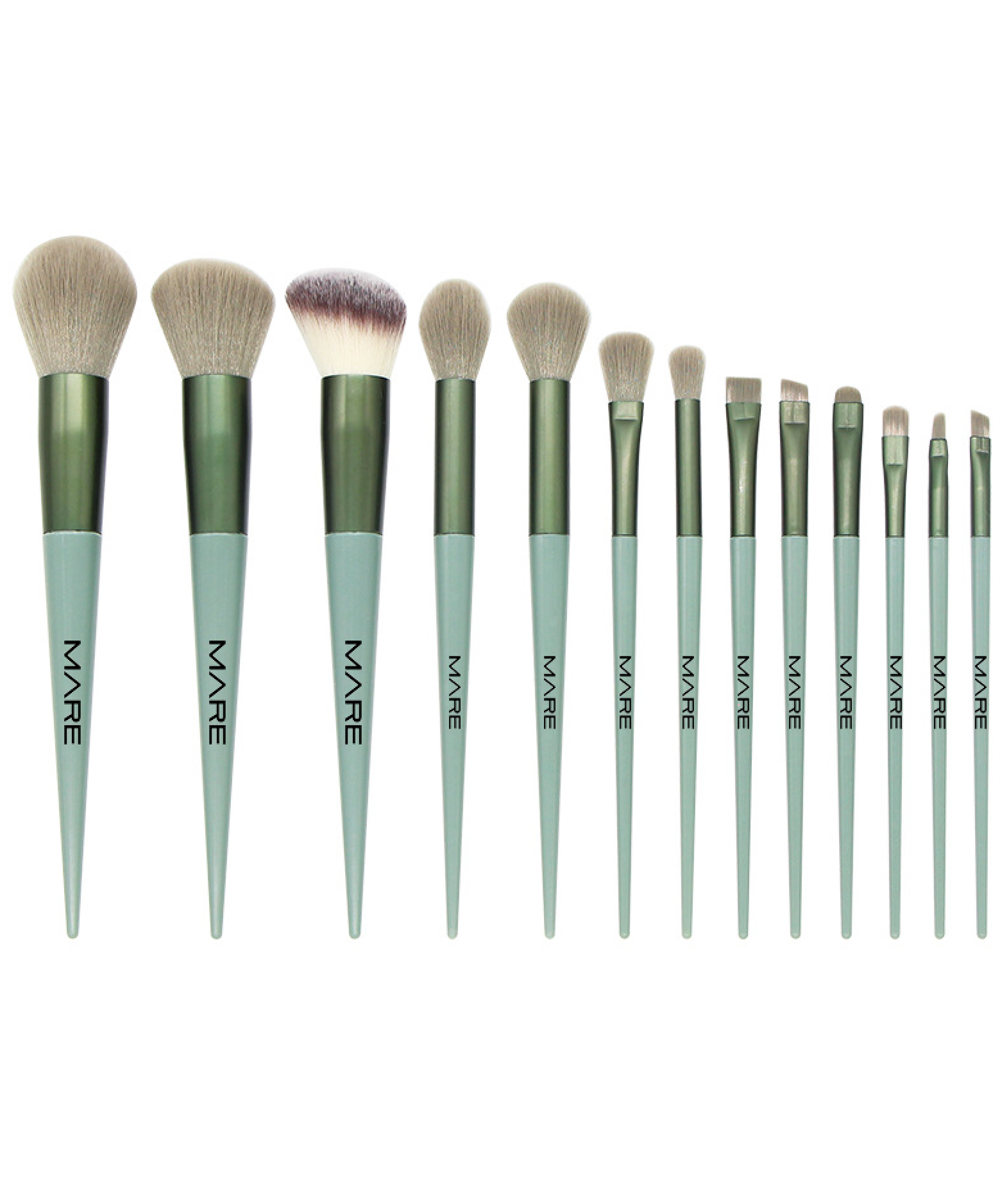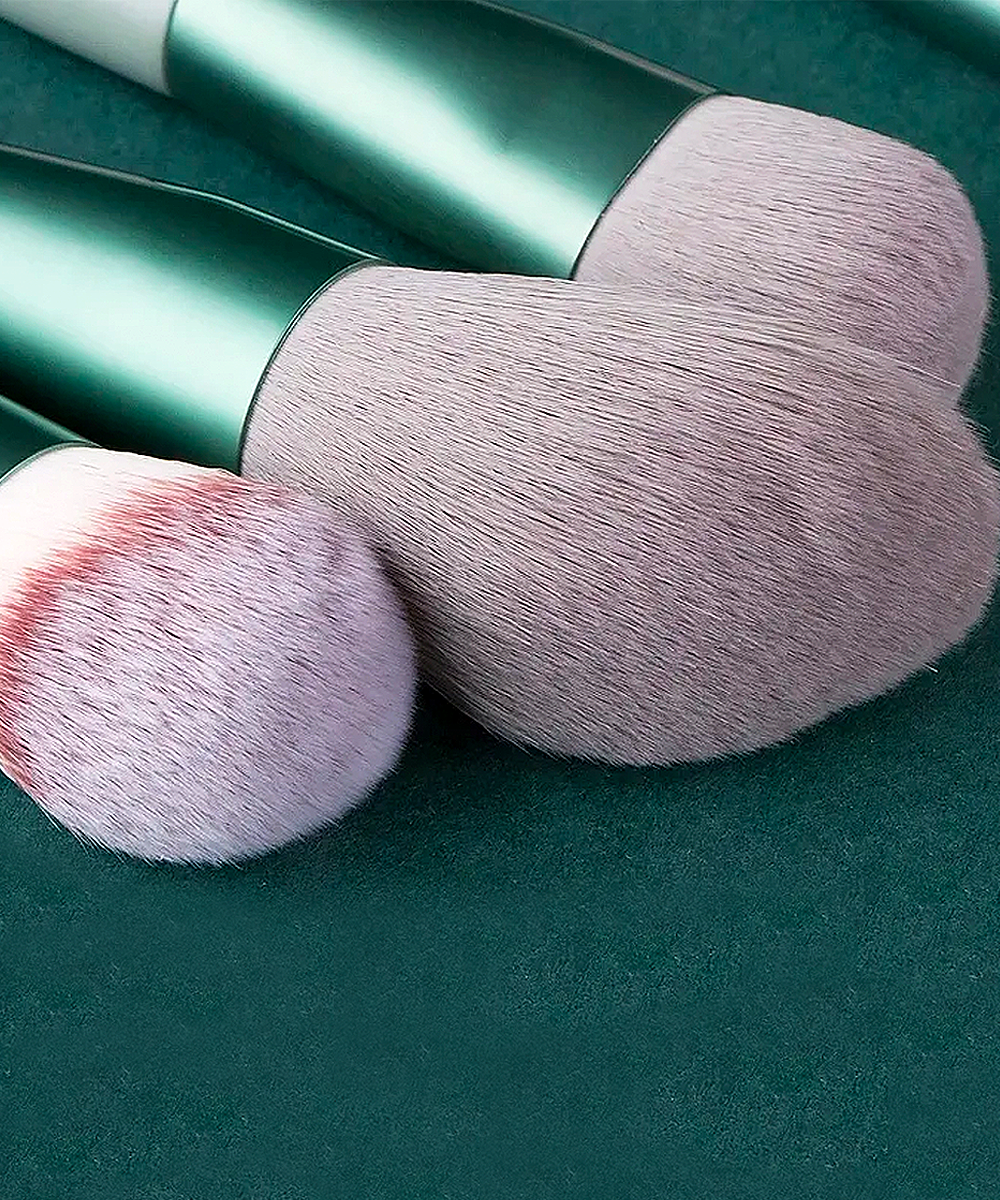 MARE Brushes Professional Makeup Brush Set 13 pcs
MARE Brushes
This professional makeup brush set offers everything the avid beauty enthusiast needs. A
 comprehensive selection of makeup brushes for professional and beginner use. Each brush features a high quality, smooth wooden handle and is designed to ensure optimal performance and comfort. 
With 13 different brushes designed to contour, blend and apply your favorite cosmetics, this great price set is a must-have for any makeup collection.
Transform your every look with MARE's expert quality makeup brushes!
Featuring 13 synthetic brushes, designed for precise application of powder, blush, eyeshadow, concealer and more! A great gift for aspiring makeup artists, the brushes are designed to apply makeup evenly and accurately. Enjoy a professional look with superior quality. 
Each brush has been designed to fit perfectly in your hands to facilitate an easy, flawless finish with every application.
MARE Brushes are suitable for blending, contouring and highlighting every face.
Set Includes: Powder, Crease, Foundation, Blush, Blending, Concealer, Eyeshadow, Smoked, Shading, Eyebrow, Detail and Lip Brush