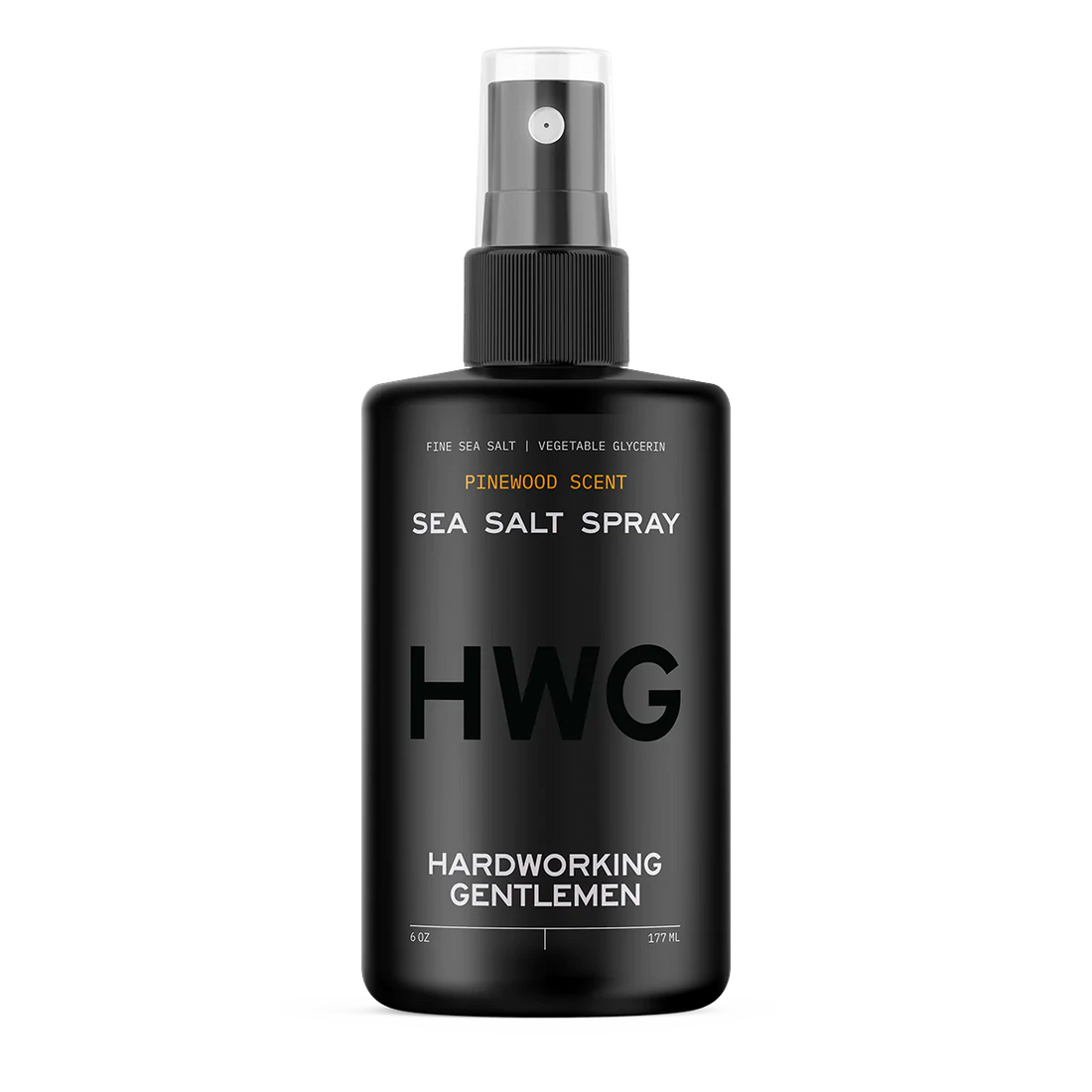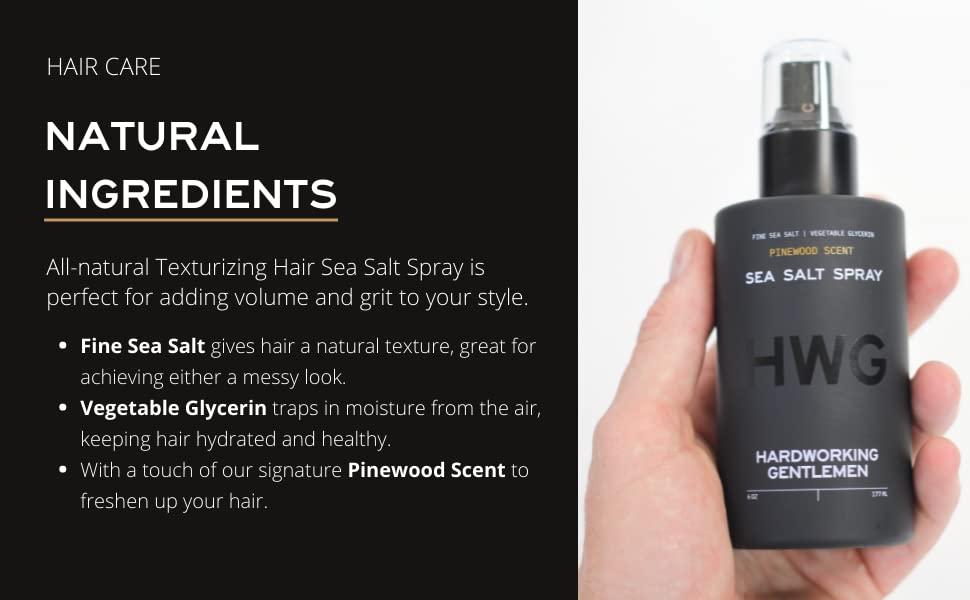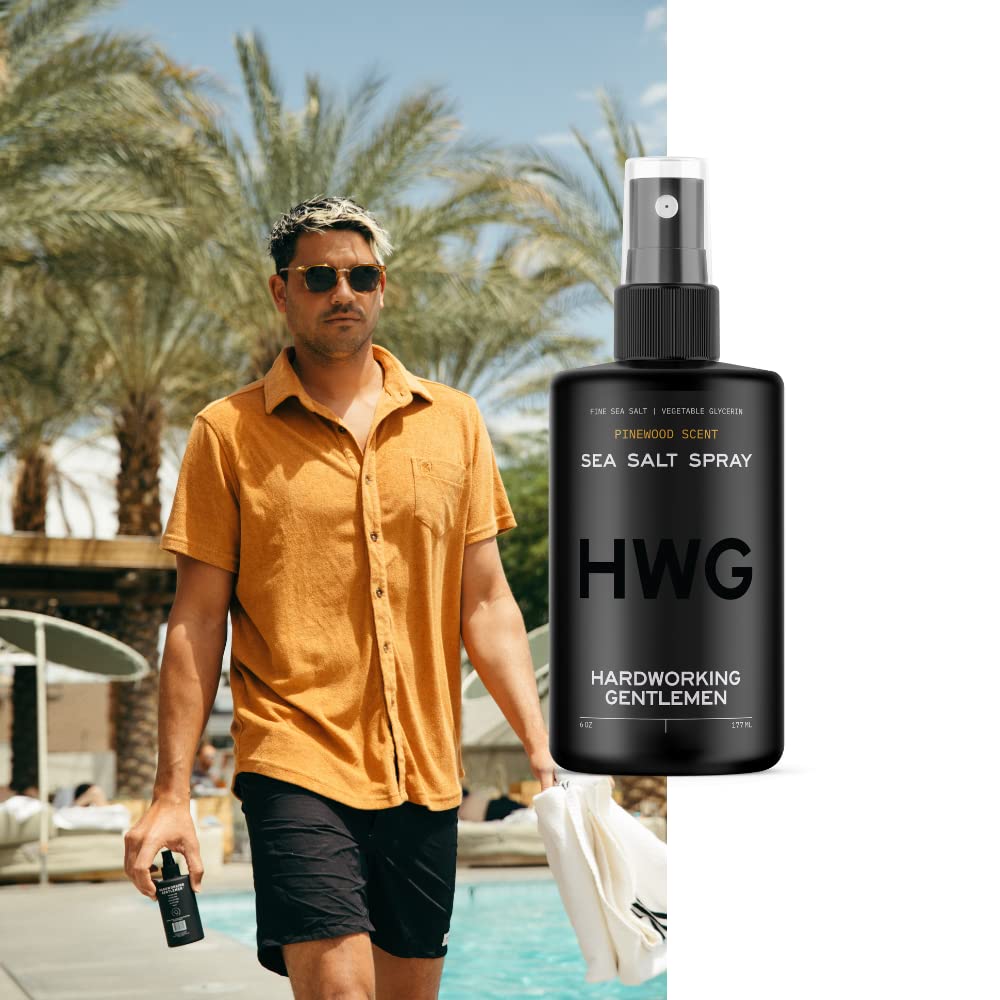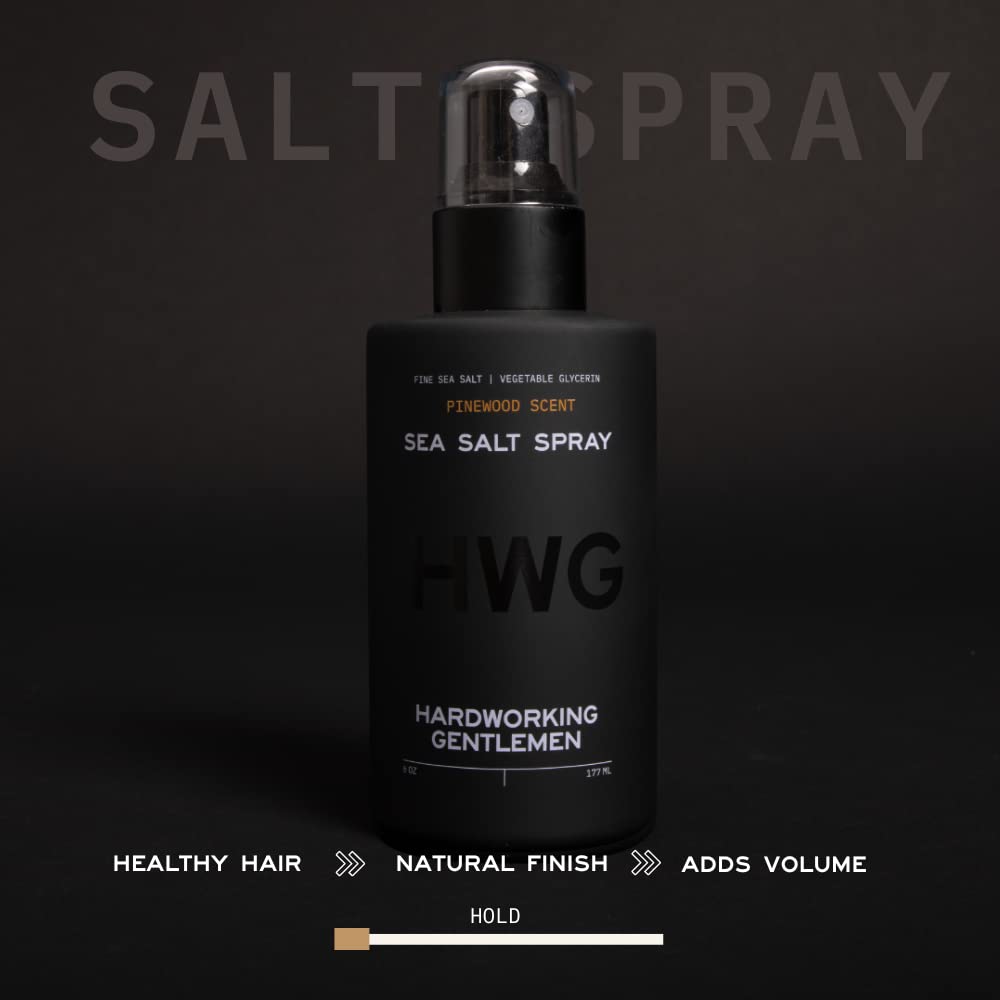 Hardworking Gentlemen Sea Salt Spray
Hardworking Gentlemen

Sea Salt Spray

All natural texturizing hair sea salt spray is perfect for adding volume and grit to your style.

Adds a touch of HWG's signature pinewood scent to freshen up your hair.
Made with natural ingredients to make your hair and scalp healthier.
Natural Ingredients
Fine Sea Salt gives hair a natural texture, great for achieving either a messy look, or as a pre-styler that combined with pomade adds to strength of hold. 
Vegetable Glycerin is a humectant, meaning it can actually pull in moisture from the air, keeping hair hydrated and healthy.
Paraben Free - Gluten Free - Phthalate Free - Cruelty Free - Vegan
All HWG goods are packaged in a variety of sustainable materials. The Sea Salt Spray features 100% post-consumer-recycled HDPE plastic, effectively removing raw plastics from our oceans and landfills.
177 mL 6 oz
Ingredients: 
Water, Organic Alcohol, Fine Sea Salt, Glycerin, Fragrance