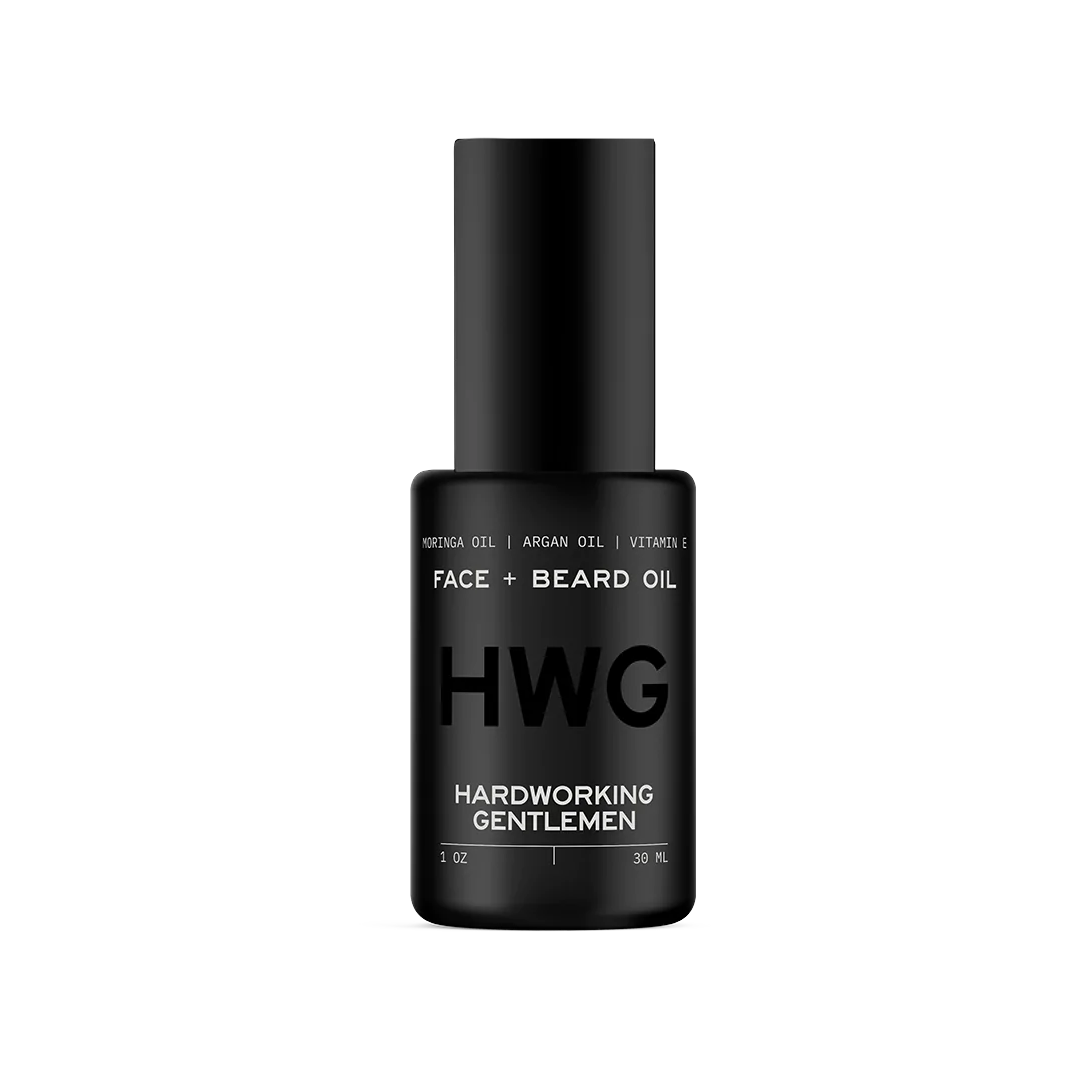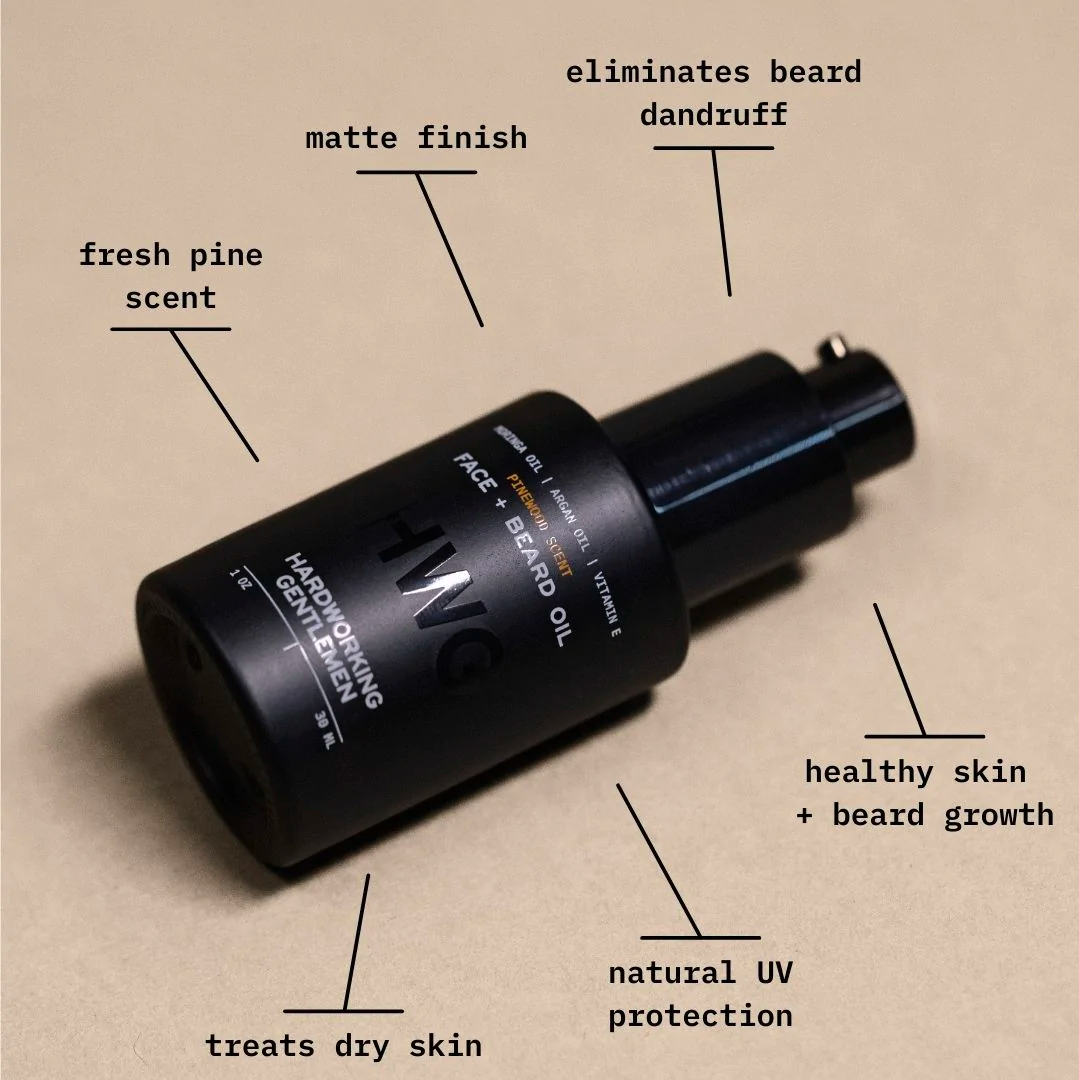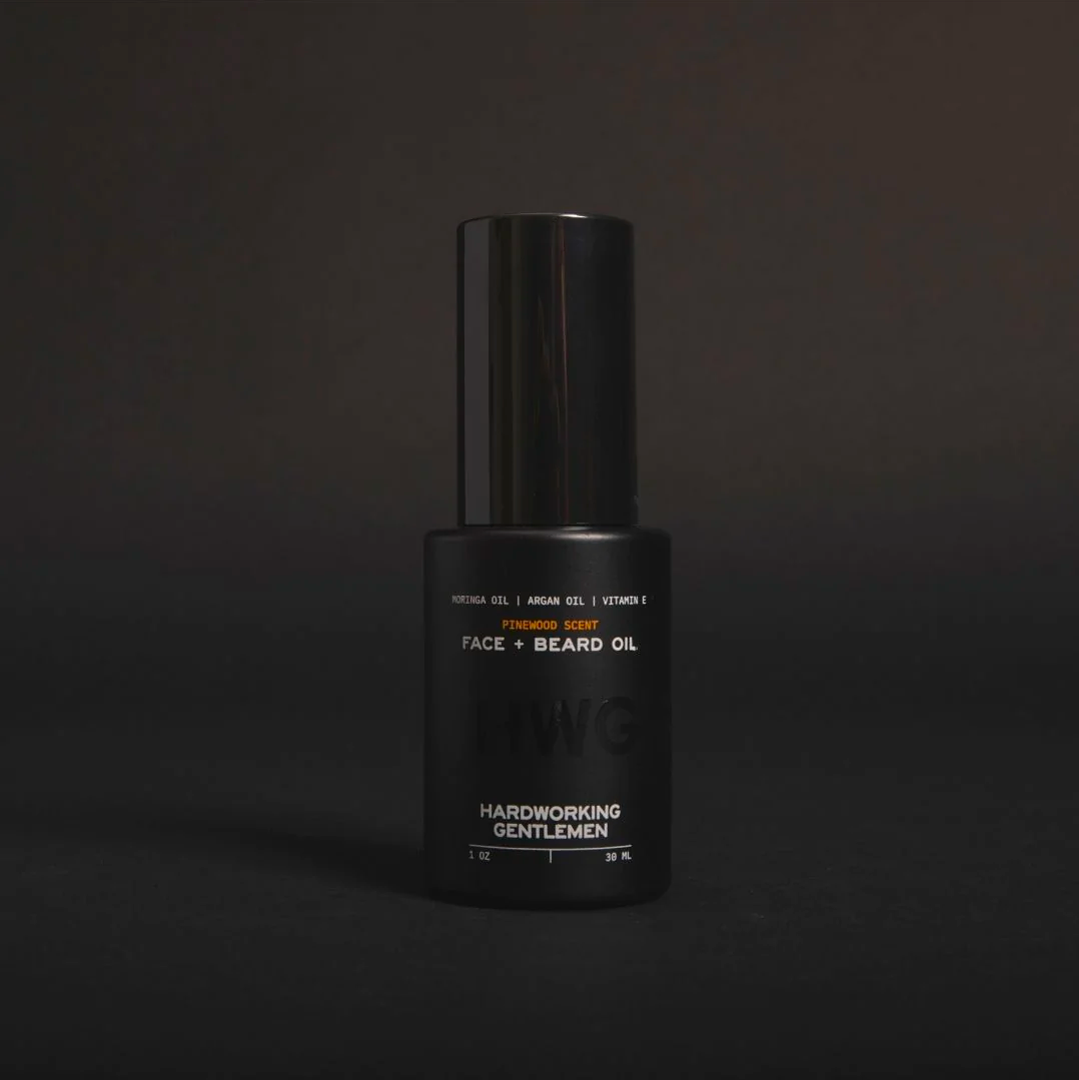 Hardworking Gentlemen Face + Beard Oil
Hardworking Gentlemen

Face + Beard Oil
Not your typical face or beard oil. Combats beard dandruff with the power of dry, super oils to soothe & hydrate skin + beard and give your face a healthy matte finish. The healing properties of Vitamins A, C, and E provide UV protection, prevent wrinkles, and promote healthy beard growth, leaving you with soft skin and moisturized beard.
Just enough of HWG's signature pinewood scent to keep you fresh.

All Hardworking Gentlemen products are manufactured in California with the highest quality natural ingredients.
Used daily, a tube will last up to 45 days.
Dual purpose performance in a bottle, what else could you ask for. This premium blend of natural oils works incredibly on facial hair and skin.
Face
- UV protection, anti-aging and anti wrinkle.
Beard
- Removes beard dandruff, promotes beard growth and softens tough facial hair.
NATURAL INGREDIENTS - Moringa Oil + Argan Oil + Vitamins
Simple, powerful active ingredients that act as a superfood for your skin packed with benefits for your face + beard. Moringa is dense in antioxidants and vitamins that hydrate dry skin controls oily skin, and have anti-aging properties. While argan oil is full of omega fatty acids that soften dry patches, protect from sun damage, and helps treat acne.
30 mL 1 oz

Ingredients: 
Cyclopentasiloxane, Cyclohexasiloxane, Dimethicone, Isopropyl Palmitate, Moringa Oleifera Seed Oil, Argania Spinosa (Argan) Oil, Tocopheryl Acetate, Fragrance (Parfum)