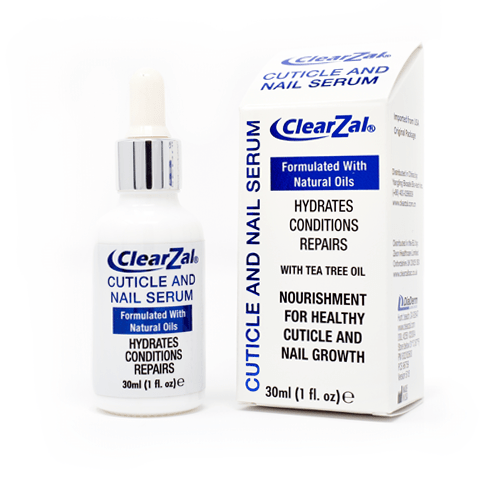 ClearZal Nail and Cuticle Serum
ClearZal

Nail and Cuticle Serum
This cuticle and nail serum combines moisturizing ingredients with the nourishing powers of avocado oil, jojoba, argon and natural germ inhibitors like tea tree, oregano and vitamin E, to encourage more nourished and healthy nails and cuticles.
This formula is specially formulated to hydrate, nourish, protect and strengthen nails and cuticles with a special blend of essential oils and germ inhibitors that may cause nail and skin infections.
A powerful nail and cuticle serum that transforms dry and damaged cuticles, and results in stronger, smoother nails with fewer ridges, less splitting, and brittleness in just weeks with natural germ inhibitors for healthy nails.

30 mL 1 oz
Made in USA