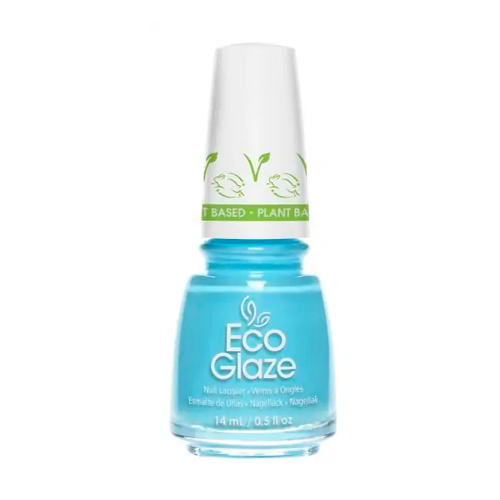 China Glaze Vegan Nail Lacquer - What So Ferny?
China Glaze

Vegan Plant Based Nail Lacquer
What So Ferny? #82481
The sky's the limit! A bright, pale, cool blue crème hue inspired by the cerulean heavens that hug the dewy hills, misty mountains, and dusty desserts.
Believing in Nail Care with a Conscience. Eco Glaze's vegan formula is 70% bio-sourced, free of 14 and ethically made in the United States. 70% bio-sourced formula is made of natural ingredients such as: corn, sugar cane, cotton, beats, molasses. Eco Glaze's formula is designed to nourish, hydrate and strengthen nails with quick drying and long lasting technology.
14 mL 0.5 oz
Made in USA