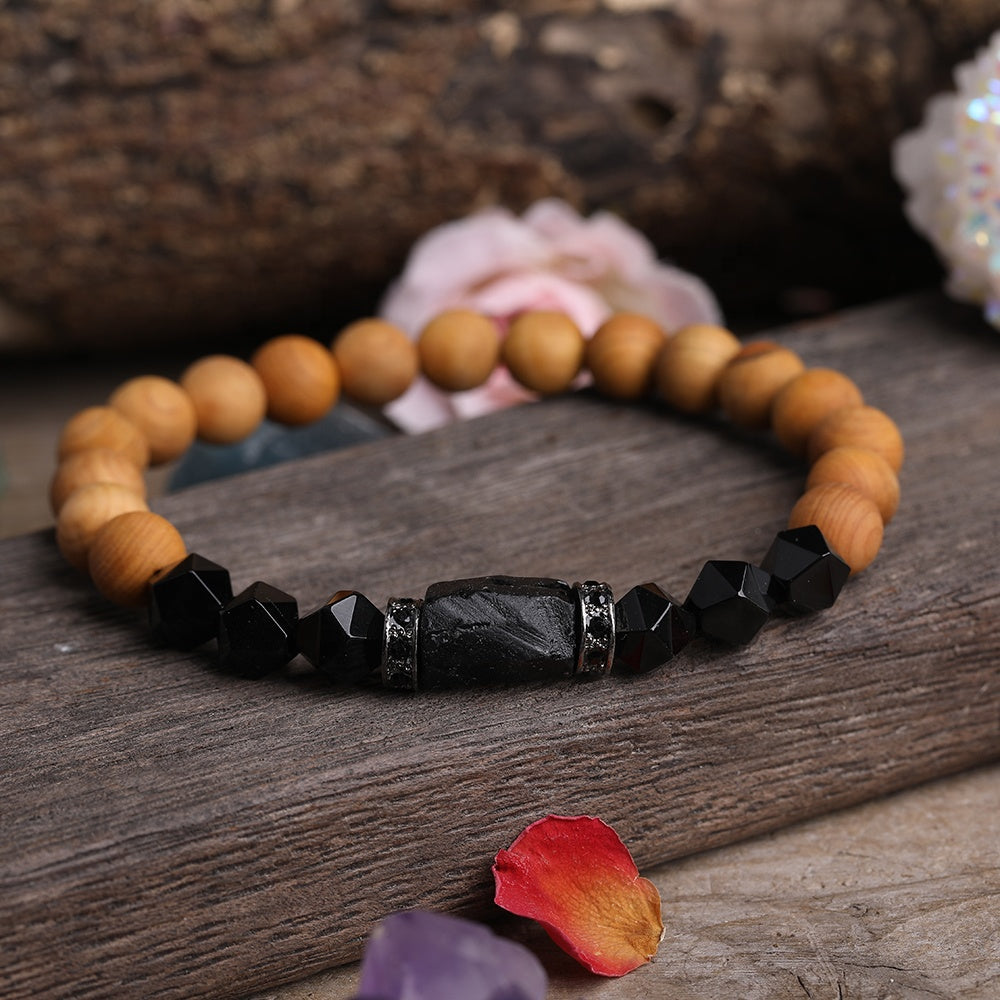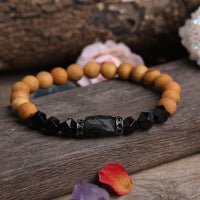 Black Tourmaline & Wood Natural Stone Beaded Bracelet
This Black Tourmaline Natural Stone Beaded Bracelet is a stylish and fashionable jewelry piece. The bracelet is crafted with black tourmaline beads, offering protection against negative energies and promoting positive vibes. Wear this beautiful bracelet to accessorize your everyday look. Featuring a beautiful combination of black tourmaline and wood, this stylish bracelet adds a touch of sophistication to any ensemble.

Each stone is hand selected to ensure a high quality piece of jewelry.
Materials: Natural Black Tourmaline, Wood, Elastic Cord
Bead Size: Round 8 mm

Bracelet Size - 7.5 inches