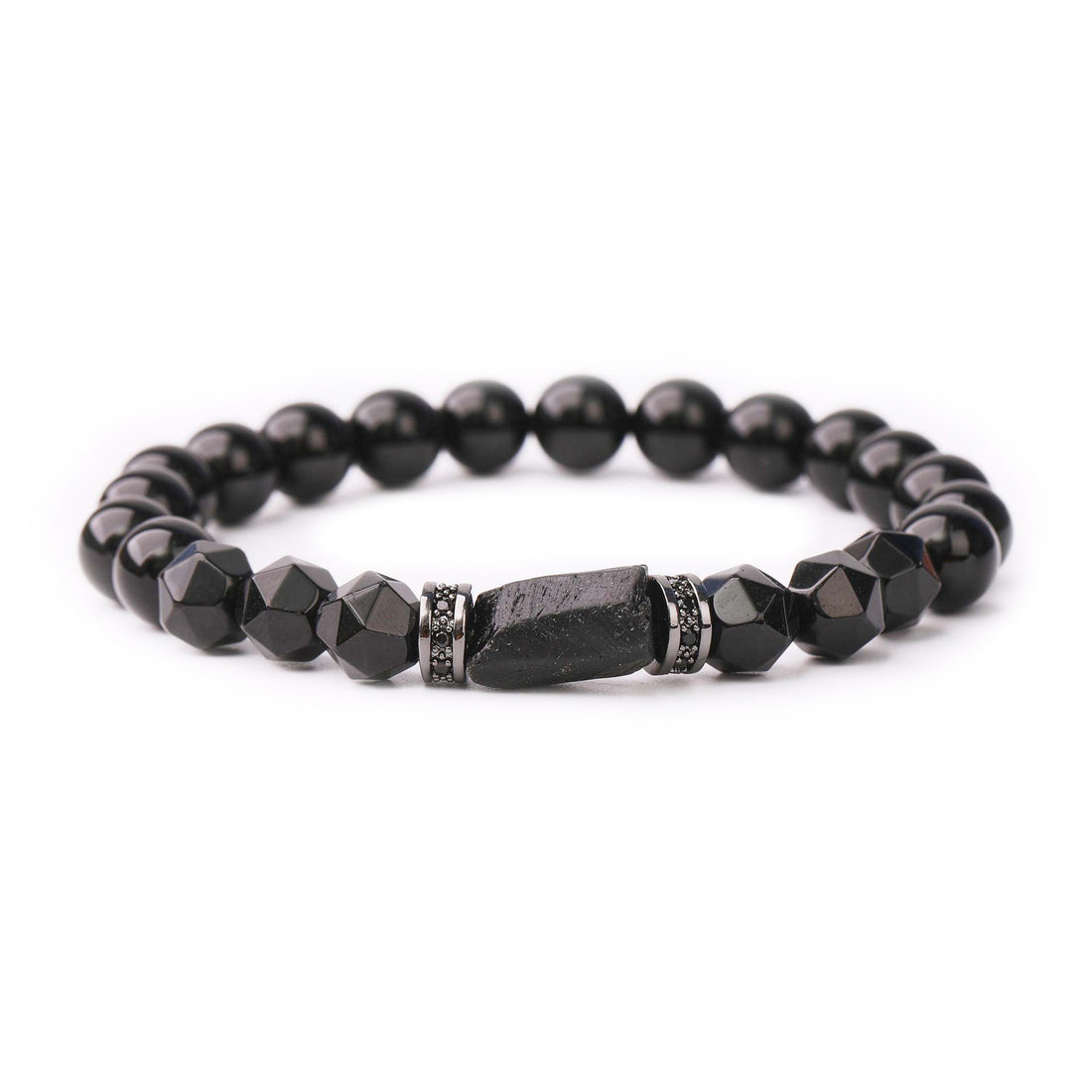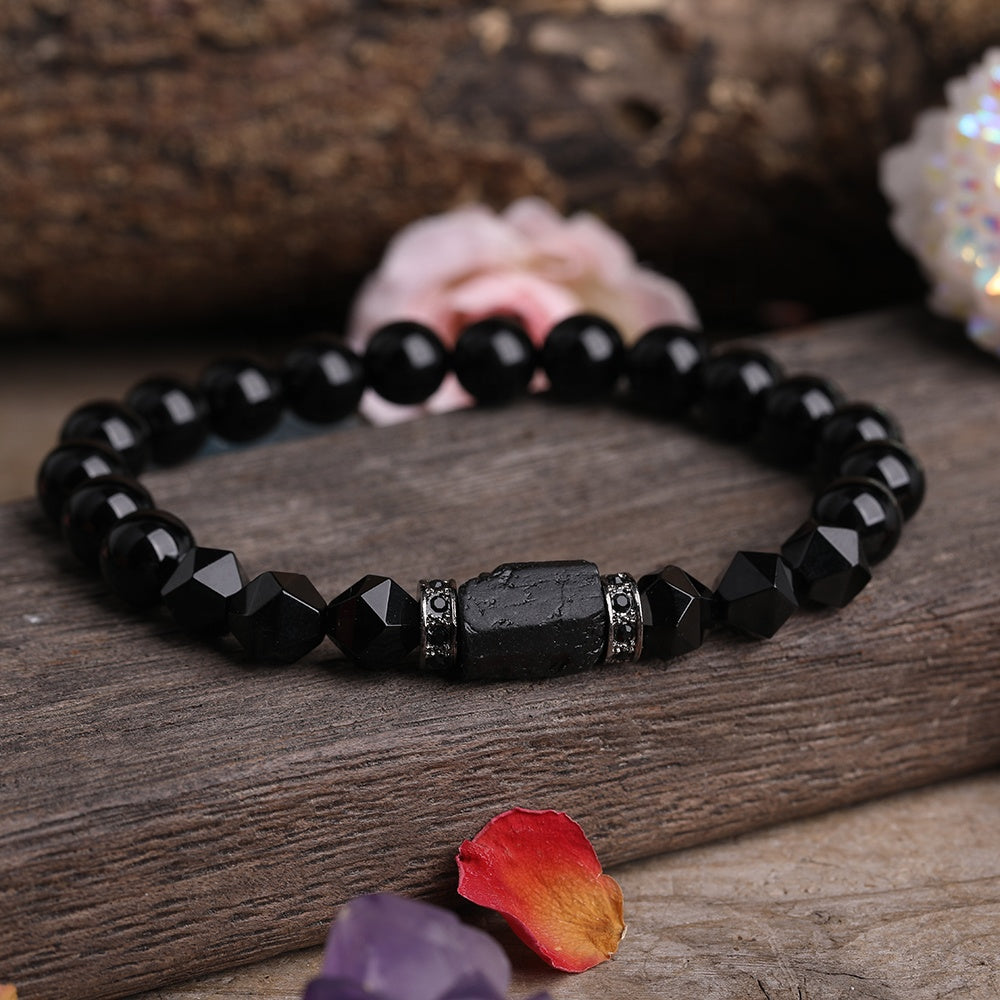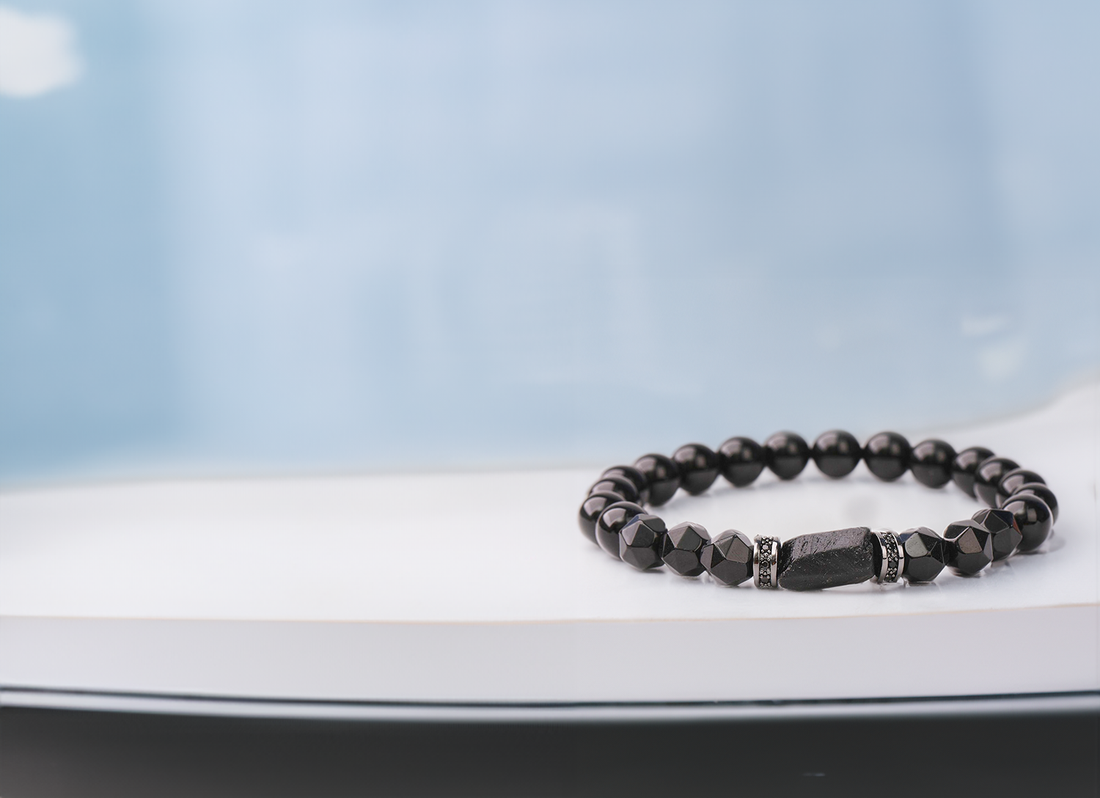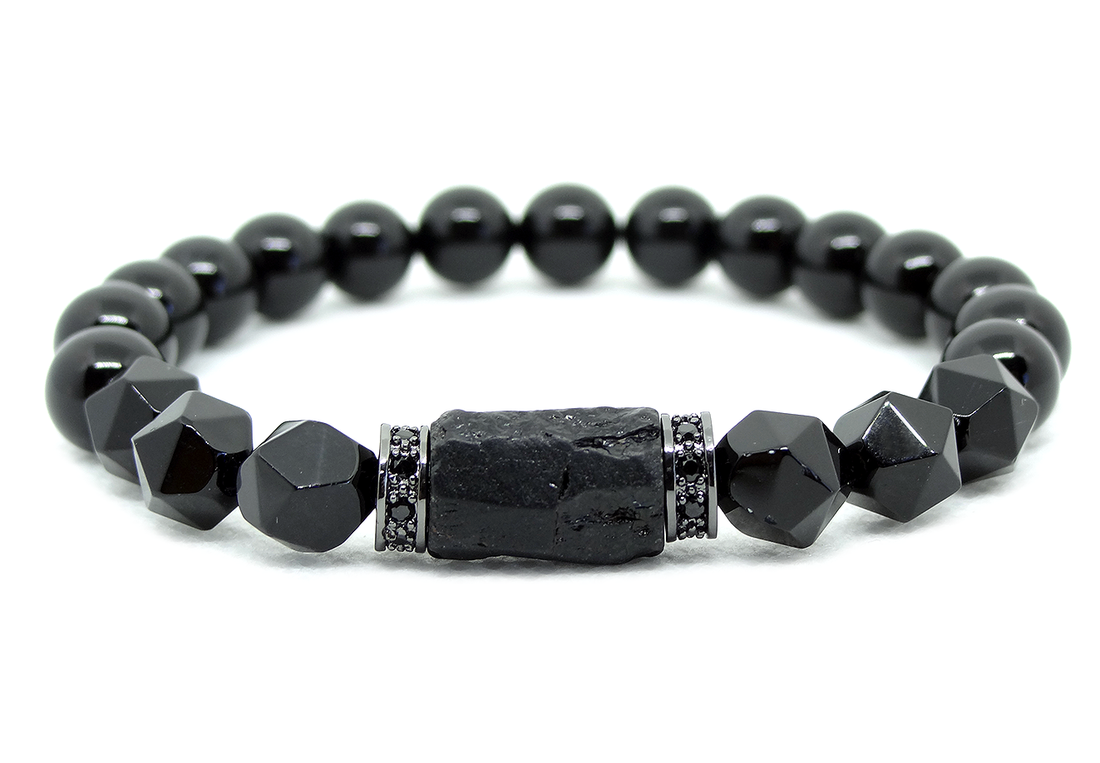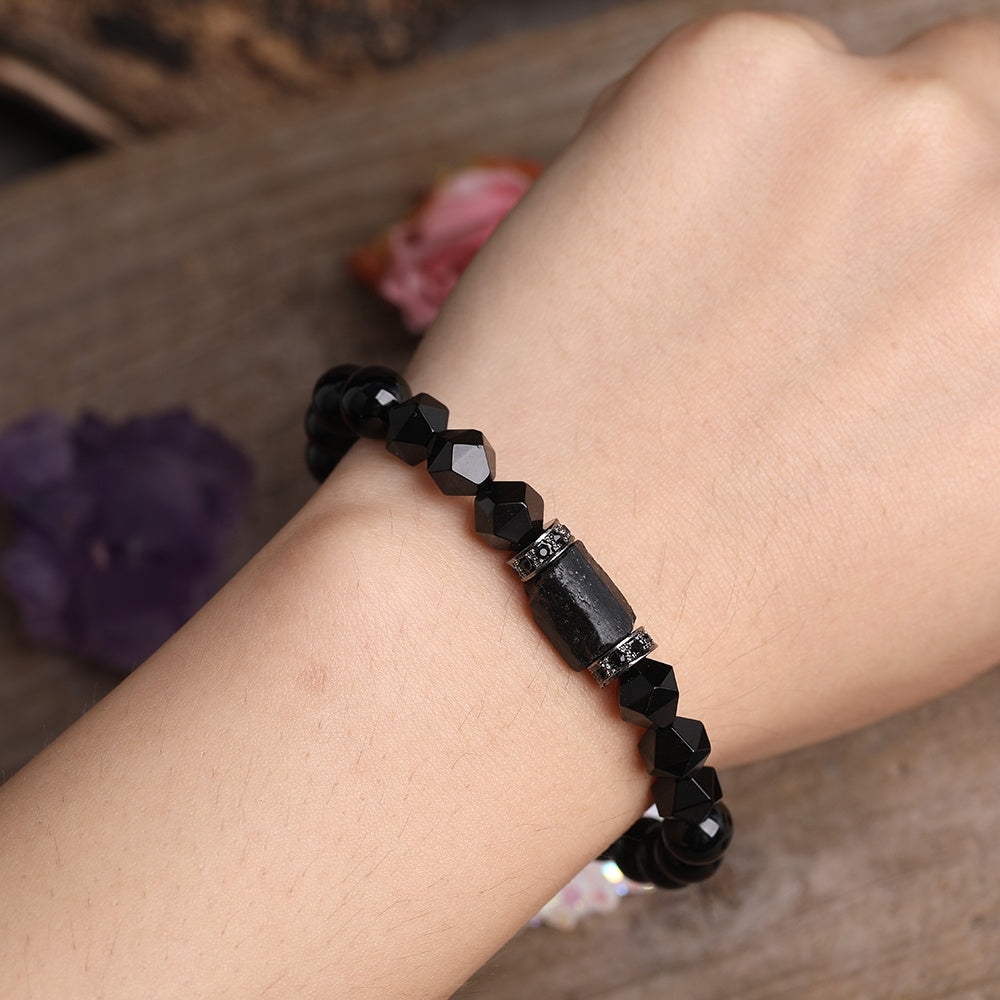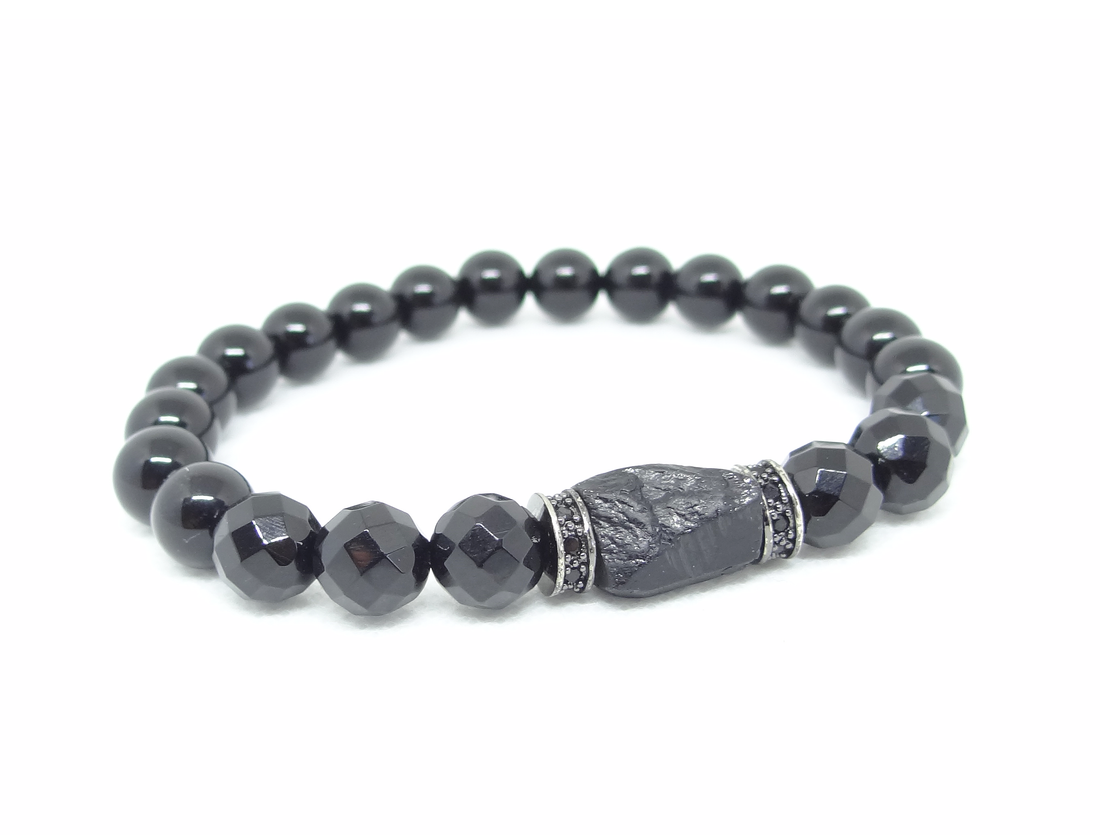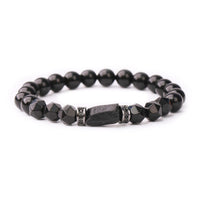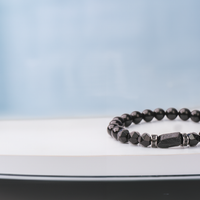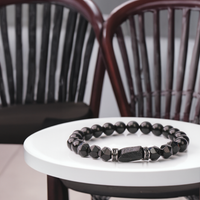 Natural Stone Black Tourmaline, Black Onyx Beaded Bracelet
This handmade natural stone Black Tourmaline and Black Onyx beaded bracelet is the perfect accessory to your fashion wardrobe. Crafted with durable, high-quality beads, this stylish bracelet is designed to shield you from negative energy and keep you protected. 
Perfect for grounding and boosting courage, protection and self-confidence. Wear this bracelet to experience the power of natural healing stones and the calming energy of black tourmaline. It's stylish design gives it a unique look and feel. The perfect gift for a loved one.
Materials: Natural Black Tourmaline, Black Onyx, Elastic Cord
Bead Size: Round 8 mm

Bracelet Size: 7.5 in