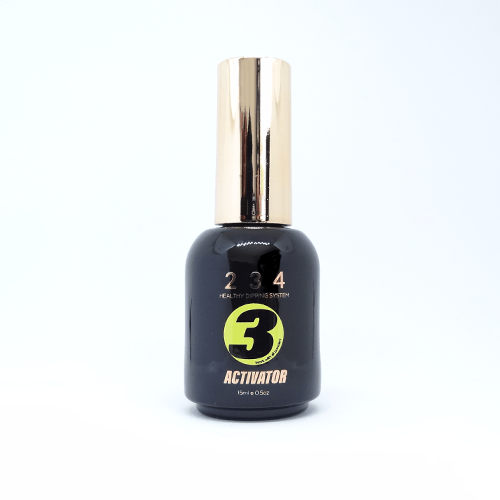 234 Healthy Dipping System - Activator #3
Introducing the ultimate nail care solution: the 234 Healthy Dipping System. With step 3 Activator, you can finally achieve healthy and beautiful nails in the comfort of your own home.
The unique dipping system features a comprehensive three-step process that delivers professional results without the hefty price tag. To begin, simply apply Step 2 Base Coat to prep your nails for dipping. Then, dip your nails into the nail dip powders for a flawless finish. But the magic truly happens with Step 3 Activator. 234's revolutionary formula is designed to activate the powders, giving your nails an ultra-glossy shine and long-lasting wear.
15 mL 0.5 oz