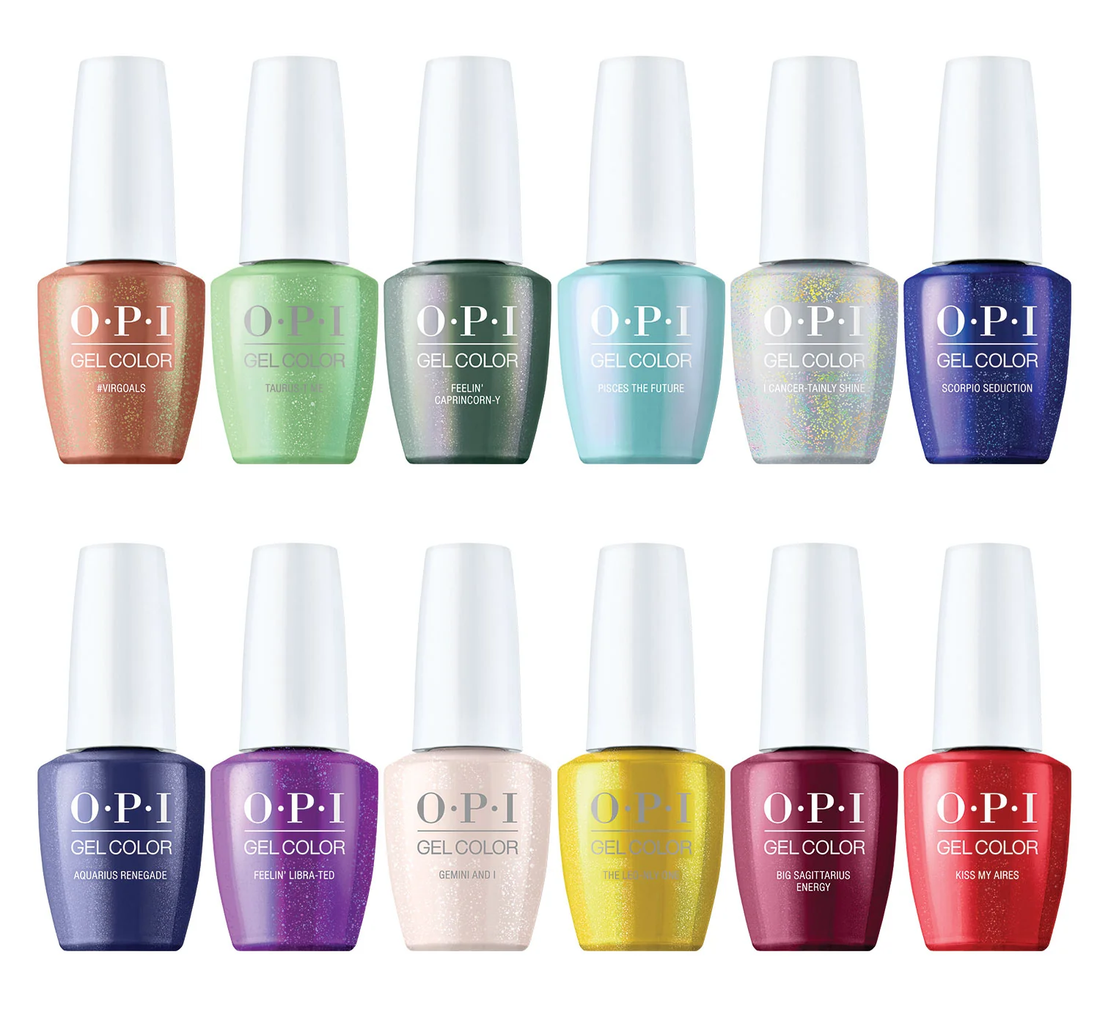 OPI GelColor Big Zodiac Energy Collection Fall 2023
OPI

GelColor Soak-Off Gel Polish

Big Zodiac Energy Collection Fall 2023
Express your individual astrological energy with captivating shades that exceed expectations. Enhance your sign (or sun, moon, and rising) with alluring polishes that represent all elements. Achieve the perfect mani-pedi look with GelColor, the professional brand that offers long-lasting color and shine. This chip-resistant and fade-resistant formula can help you flaunt any style with confidence.
Colors Include: 
#Virgoals #GCH014, Taurus-T Me #GCH015, Feelin' Capricorn-y #GCH016, Pisces The Future #GCH017, I Cancer-Tainly Shine #GCH018, Scorpio Seduction #GCH019, Feelin' Libra-Ted #GCH020, Aquarius Renegade #GCH021, Gemini and I #GCH022, The Leo-nly One #GCH023, Big Sagittarius Energy #GCH024 and Kiss My Aries #GCH025
Available in GelColor, Nail Lacquer and Infinite Shine.
15 mL 0.5 oz

Made in USA

For Professional Use Only