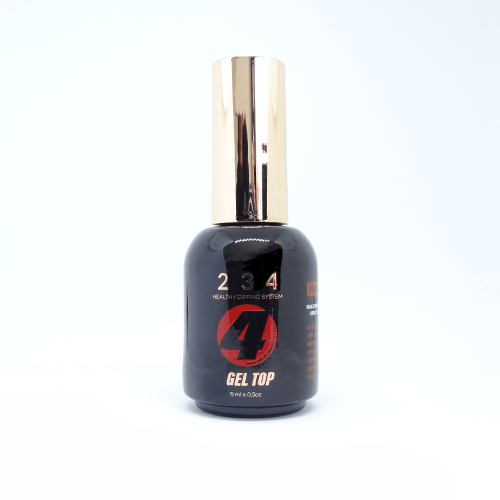 234 Healthy Dipping System - Gel Top #4
Introducing the ultimate nail care solution: the 234 Healthy Dipping System. With step 4 Top, you can finally achieve healthy and beautiful nails in the comfort of your own home.
The unique dipping system features a comprehensive three-step process that delivers professional results without the hefty price tag.
234's innovative Step 4 Top coat and Nail Dip Powder System offers a fast and easy application that lasts for weeks, leaving your nails looking flawless and strong. With 234's advanced formula, Step 4 Top coat not only protects your nails from chipping, cracking, and peeling, but also enhances their natural shine.
15 mL 0.5 oz